The company's high-quality Premix Products ingredients are finely selected from manufacturers before undergoing special production methods and strict quality tests to be satisfied by customers from many industries.
The products can be custom ordered to satisfy customer preferences.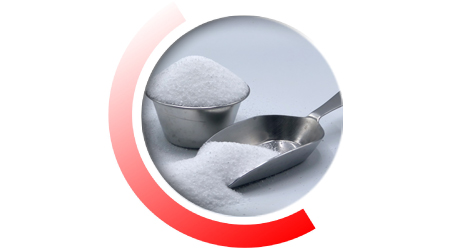 UENO's Sugar Mix is a combination between Sorbitol, Maltitol, or other ingredients and well selected high quality sugar. We strictly control mixing and quality analysis for the perfect and consumer safe outcome.
Application:
Suitable for food using sugar such as confectionary and bakery products and ready to eat food.