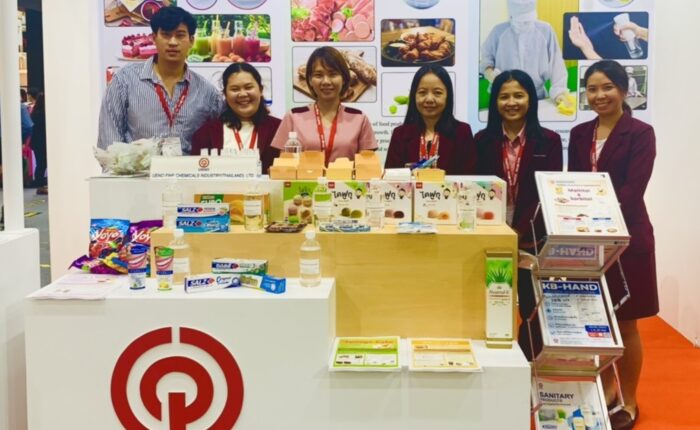 On May 24–28, 2022, UENO FINE CHEMICALS INDUSTRY (THAILAND), LTD. participated in the booth at THAIFEX – Anuga Asia 2022, IMPACT Exhibition Center, Muang Thong Thani, Thailand. It was a great business opportunity to present our product to new customer, consisted of sweeteners (sorbitol and maltitol), shelf life extension (KEEP LONG), sanitary products (KILLBACT®, CIDALLY® and KB-HAND), and ethanol emitter products (ALVO®). Throughout the exhibition period, we received great attention from many visitors.
This year, ethanol emitter (ALVO®) had been selected to be one of the TOP innovative products in THAIFEX – Anuga Asia 2022.
Thank you so much to all customers, business partners, and visitors for taking time to visit our booth.